In the background of the picture above are two large, mechanical, coffee driers; one electric and one gas powered. In the foreground of the picture is additional coffee processing equipment that is covered and unused, and likely to remain so for the remainder of the harvest season. It's early June and in Bali, that's early harvest season for coffee cherries and buyers already know that prices for unprocessed cherries are likely to be very high this year; nearly Rp10,000/Kg.
To put that number into perspective; a few years ago, when I worked with a mill in a neighboring village (just 2.2Km away), we were buying cherries for Rp7,000/Kg at peak-harvest. That's a 42% increase in the price of cherries in just a few years.
'But the farmers deserve more money!' you say. In many cases that is true. But the problem is that Kintamani coffee, in my opinion, is already overpriced in a lot of cases. It's overpriced because the quality isn't up to spec. And it isn't up to spec in a lot of cases because farmers can get new coffee bags with the Kintamani Bali Kopi Arabica seal, indicating a Geographical Indicator, but without actually following the proper procedure to produce a high-quality coffee worthy of an international trademark.
See also: Coffee Should Be More Expensive, Or Not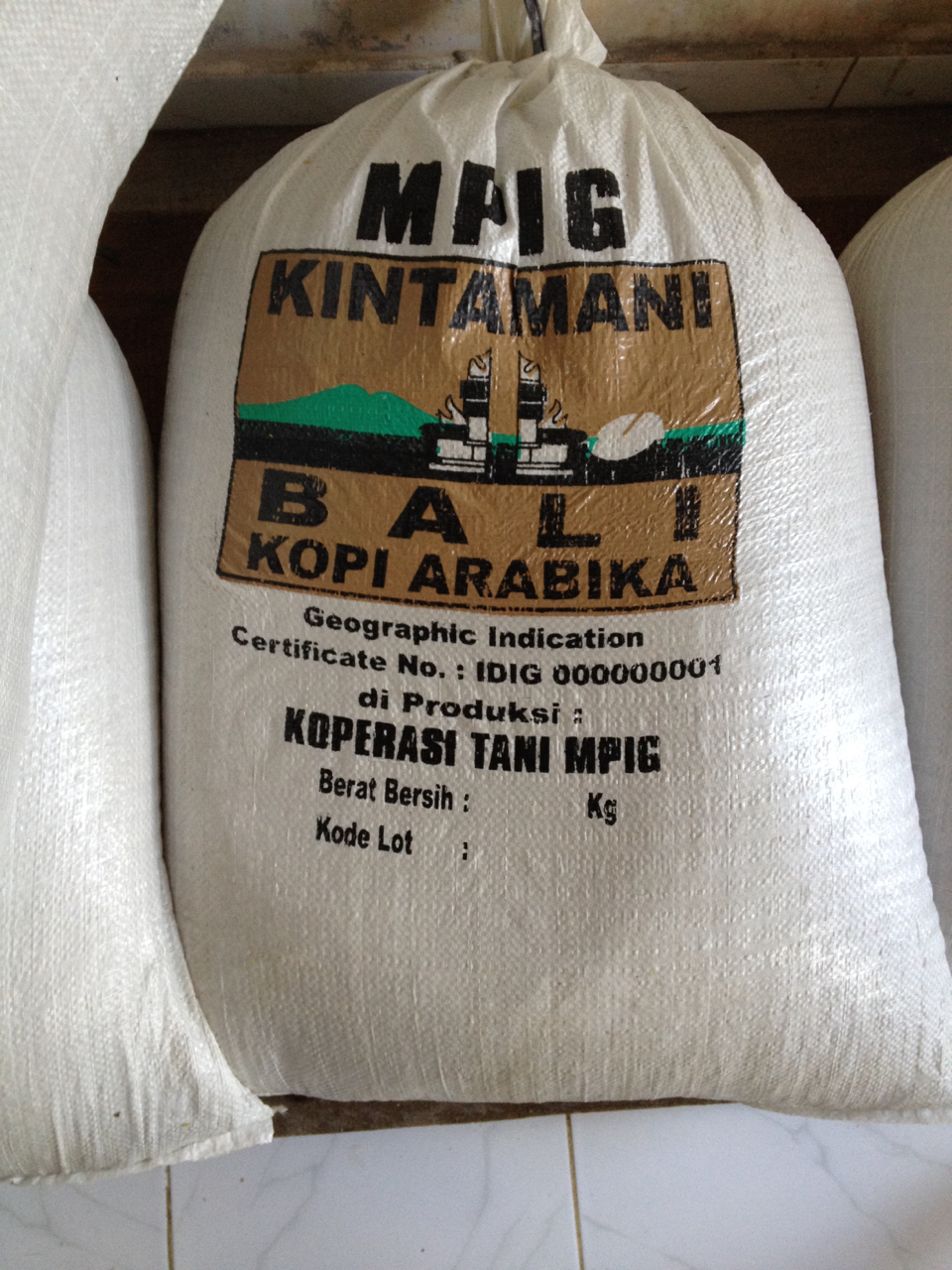 GIs are meant to establish and legally protect a trusted, national brand, like Kona Coffee, Champagne, and Gruyère cheese (sounds like the start of a great day to me!). In each case, the customer has become familiar with the quality of the product because the producers stick to a consistent recipe, which includes a unique and definable origin.
Also this year, as was the case last year, fruit yield by the trees is lower. Therefore, lower supply will drive up the price. I don't know that the difference in production was drastic enough to warrant such a hike in prices, but it's certainly a contributing factor.
What is currently happening in a lot of Kintamani, is farmers are taking shortcuts to save time and labor expenses, at the cost of quality. This comes in the form of not picking strictly red, ripe cherries, or not washing cherries and separating floaters right away, or not using moisture meters to ensure precisely 11-12% moisture content, etc. The results are a product of lower and inconsistent quality, but purchased as if it were higher quality, inline with the requirements of the GI (one could argue this indicates the price for true Kintamani Bali Kopi Arabica is too low).
There are two things I see happening with coffee that is too expensive; 1) producers have no incentive to improve the existing product. In the case of Kintamani coffee, it's making the farmers good money with lower quality. At last year's price, it's selling (this year's crop is still being harvested, so no good data is available). 2) At too high a price, buyers, such as non-producing mills can't afford to buy an expensive, raw product that doesn't have the quality their customers expect. Therefore the mills don't buy the cherries. And that is what we are now seeing; at Rp10,000/Kg buyers seem more willing to walk away and not buy Kintamani coffee.
We'll see how things go after this harvest. Maybe the prices will come down if the cherries truly are too difficult to sell. If they eventually get sold at the higher price, it will become a signal that the true value of Kintamani coffee, even at lower, inconsistent quality is higher than just a few years ago!
Update July 10, 2018:The same friend who took me to visit this mill, who happens to live in Bali, was visiting a cafe a few days ago when he learned that it's very hard right now for cafes to obtain Balinese green coffee. This has some interesting implications.
---