This article will be incomplete until I gather more information on the B1 variety.
Identifying B1 is relatively easy when other varieties are available for comparison.  It has been my experience that the main stem, or trunk has a relatively large circumference — 20cm or more — and the distance between nodes or serial buds is around 10cm, making this a moderately-yielding variety.
I have been told it is a cross between arabica and robusta but I need to verify that.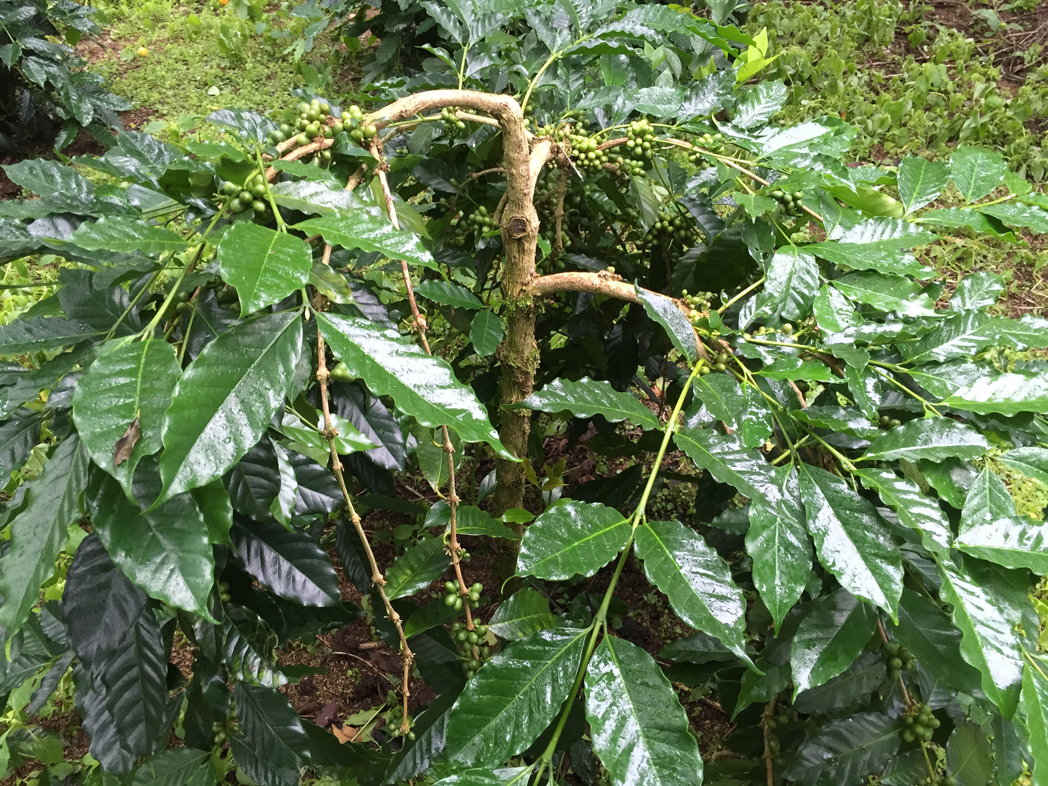 I have recently (3/2015) been told that B1 goes by another name; Kopyol.  Some information regarding Kopyol:
Minister of Agriculture Decree No. 4000 / Kpts / SR.120 / 12/2010 dated December 29, 2010
Plantation Office of Bali Provincial Government issued Decree No. 63 of 2011 dated March 24, 201
In Bali kopyol arabica coffee development centers in three districts namely Kintamani Bangli district, Badung district evening, and Sukasada Buleleng district
Source:  www.disbun.baliprov.go.id