I'm interested in the POSSE concept of Publish (on your) Own Site, Syndicate Elsewhere and am giving it a go here. These notes are published here first and then automatically syndicated to Twitter. Right now I only have part of the functionality I want; the publish-to-Twitter part. Eventually I'd like to have all the cross links established as well as likes and comments from Twitter published here as well. For the month of October I'm trying very hard to not consume information from Twitter and only publish there through POSSE.
I'm also still ironing out the format for notes here and what this page looks like.
Stay tuned to Radio Free Coffee
---
'#Coffee is Timor Leste's only cash crop—therefore the government plays a strong role in improving conditions by investing in infrastructure. Producers and others are making strong efforts as well via agricultural techniques and building new mills.' https://bit.ly/2XUO7jd
---
"Facts are stubborn things, but statistics are pliable." — Mark Twain #quote
---
Quality FTW → 'Timor Leste's main differentiator on the market has been the almost exclusive production of organic #coffee. But in the last five years or so, the nation's understanding of – and focus on – coffee quality has skyrocketed.' https://osc.is/2K72sFF
---
"The combination of some data and an aching desire for an answer does not ensure that a reasonable answer can be extracted from a given body of data." — John Tukey #quote
---
It's that time of year again in Indonesia; wake up sneezing, fight with the mosquitos, shrug off the humidity, and all before 6:30am. Time for that second pot of coffee.
---
Wait, wut? Congressed passed bill that would '…remove #marijuana from the list of scheduled substances under the Controlled Substances Act and eliminate criminal penalties for an individual who manufactures, distributes, or possesses marijuana.' https://osc.is/39Jj54Y
---
'…tough-minded professors…encouraged me to think with my brain instead of my heart. I learned that you have to evaluate the effects of public policy as opposed to intentions.' — Walter Williams #quote https://osc.is/33HgiW2
---
"…the social problems we face are too complex to solve with only one orthodox view of reality. A single managed view of reality will likely be unable to see the problem or provide the innovation needed to solve it." — @johnrobb
---
'You'd think with all this uncertainty, people would be less willing to put down this much money on #coffee that just might not sell, but @cupofexcellence is having the best auctions in our overall history…' https://osc.is/33CtRpU
---
Asymptomatic testing works: "You identify a case, you identify the contacts. You pull them out of the system. And that really helps to prevent the spread." We're getting smarter about this. 🔬 https://www.wbur.org/commonhealth/2020/11/25/on-campus-testing-colleges-broad
---
Let's just change the name from social media to social manipulation and be truthful and explicit about it. https://tech.slashdot.org/story/20/11/28/0523236/facebook-removes-temporary-algorithm-change-that-had-blocked-misinformation
---
"Reading furnishes the mind only with materials of knowledge; it is thinking that makes what we read ours." — John Locke #quote
---
#treehugger "Everyone in this field agrees that it's about the right tree in the right place, and it's about tree growing." https://news.globallandscapesforum.org/48366/what-do-we-talk-about-when-we-talk-about-tree-planting/
---
""Beekeeping is for people; it's not a conservation practice," says Sheila Colla, an assistant professor and conservation biologist at Toronto's York University, Canada." https://osc.is/2I5BCgJ
---
Visiting family and talking a walk along the canal. This is my favorite season!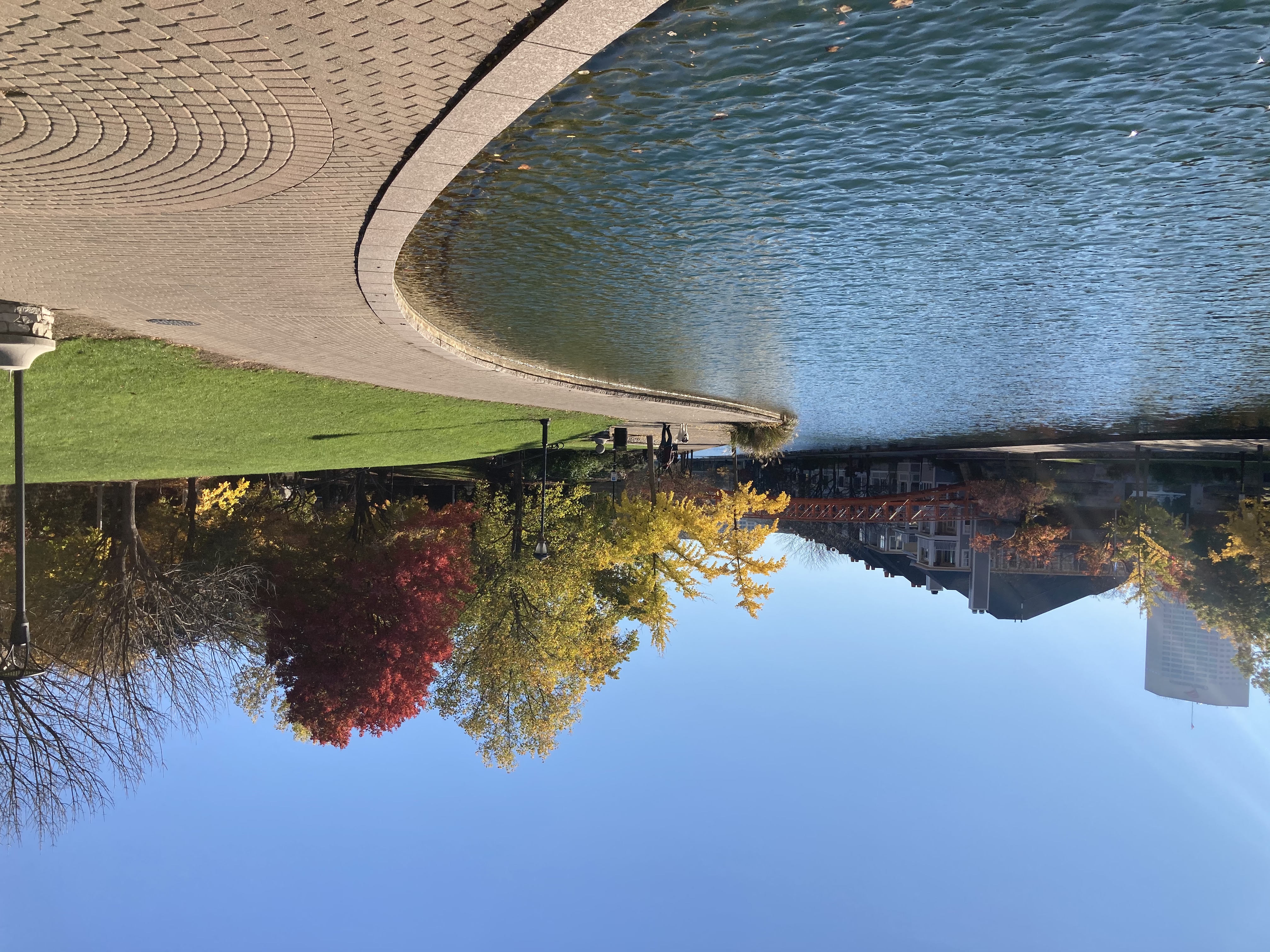 ---
The long game → 'Under conditions found in most Brazilian #coffee producing regions, the flower differentiation responsible for next year's harvest occurs between Feb. and June, meaning the 021 harvest begins to take shape near the start of 2020.' https://osc.is/34DD0PZ
---
Demand remains inelastic, consumption patterns change. New poll results: 'Americans are drinking significantly more #coffee at home during the pandemic. The poll found the number of Americans drinking coffee away from home decreased by nearly 20%.' https://osc.is/37elIuz
---
The joys of space travel! 'On the International Space Station (ISS), tonight's urine is tomorrow morning's #coffee!' https://osc.is/2GQ6xNp
---
"Other times, however, the human was clearly unaware it was talking to a bot… What does it mean for online discourse when bots can pass for humans? How much bot traffic could thousands of computers generate? How can we ever hope to sort through it?" https://osc.is/36X2BoK
---
"The contradiction must be lived; reason and its limits must be acknowledged, without false hope. However, the absurd can never be accepted: it requires constant confrontation, constant revolt." The Myth of Sysyphus #quote
---
An #arduino based #coffee roast level meter. I might have to give one a go and see what it's all about, because you can't have enough coffee gadgets, right? https://osc.is/2GHsdeh #3dprinting
---
Hey @frinjcoffee, need a horticulturist? 🙋 'GCC awarded FRINJ a $50k "Innovative Agroforestry and Regenerative Land Stewardship Project" grant to fund a 3yr study focused on improving soil health, water use, and ecosystem resiliency.' https://osc.is/36D1Dh2
---
When the data tell a different story → 'We conclude that within the range measured, temperature had a negligible impact on the perceptible sensory quality of the brewed #coffee when TDS and PE were kept constant.' https://osc.is/3lacXVU
---
On microgravity, onboard the ISS: "You have a kind of out-of-body experience, a feeling that you are just a consciousness." Work, Float, Eat, Dream: Life on the International Space Station — https://osc.is/2GrbfRe
---
"Absolute certainty is a privilege of uneducated minds-and fanatics. It is, for scientific folk, an unattainable ideal." — Cassius J. Keyser #quote
---
☕ consumption patterns changing: 'World #coffee consumption is expected to decrease by 0.5 per cent to 167.81 million bags as the COVID-19 pandemic continues to put pressure on the global economy and greatly limits out-of- home coffee consumption.' https://osc.is/3cZWd0O
---
'There will always be people who like to measure and like to perfect things. Then there will always be the other side. You have the roasters who still do the open roasting—by touch and feel. Coffee is so diverse; there is a place for everyone.' https://osc.is/3ivkHAf
---
How did I not see this sooner? You will be missed @freshcupmag! https://www.freshcup.com/fresh-cup-farewell/
---