Late last year I supported the Able Brewing System on Kickstarter.  It's been fun following Keith's progress through the venture. I've been a fan of Able's Kone filter and I also have two of his Aeropress filters, which are great.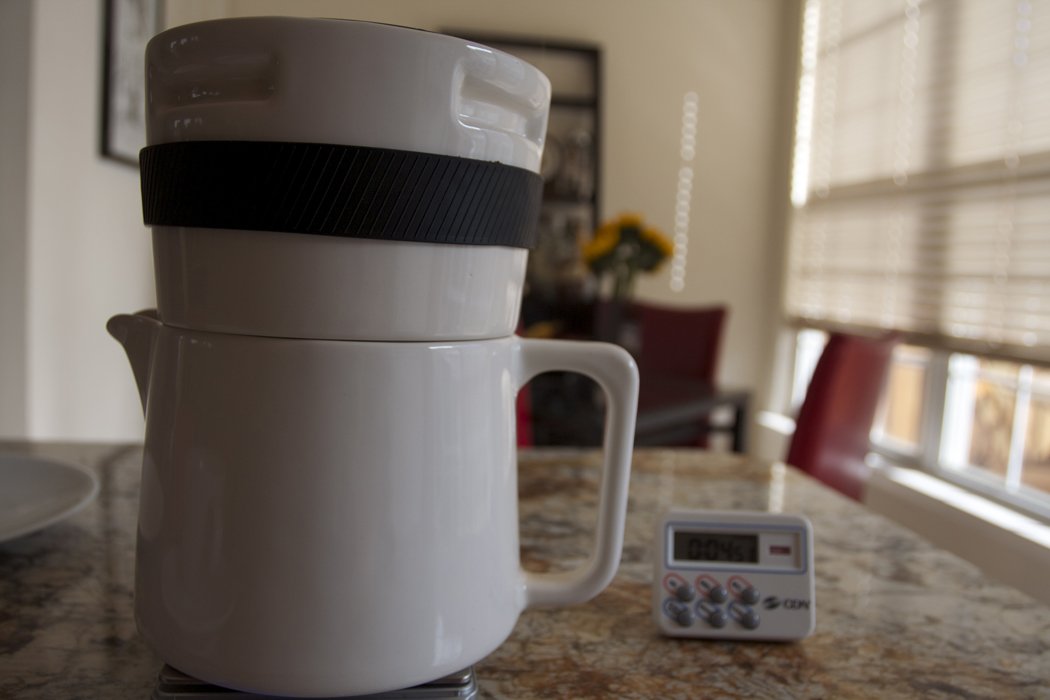 This month my Brewing System arrived and I must say, Able understands packaging like Apple does — the packaging is always clean and elegant.
But packaging isn't all Able does well.  The Brewing System is also clean and elegant-looking in white ceramic.  This is something that will look nice at a the table when you are entertaining guests.
'How well does it brew?' you might ask.  The Kone is tried and true.  We have one we use in our Chemex and it imparts a fuller body on the coffee than the paper filters and it does the same in the Able Brewing System.
I have two gripes though and both are with the spout.  First; the spout drips after the pour and the drip runs down the front of the caraffe.  Second, the spout is a rather large hole that allows heat to escape, which means the coffee cools quickly.  Neither of these problems is a show-stopper for me but would certainly be nice not to deal with and I understand that I received an early iteration of the product. 
At the end of the day, the Able Brewing System has a place at our table and I'm very happy to have supported the project and help Able and their latest endeavor.
You can see more pictures on my Flickr page.
Update:  After mentioning this review on Twitter, I heard back from Able and they explained that the wider pour spout is needed for better pour control and the dribble is a matter of ceramic surface tension, which can be fixed.  They are going to post a link to the DIY fix, which I'll link here as well.