Coffee roaster automation is currently in vogue and I've done a bit of exploring in automation myself, with a recent installation of a TC4 control device in my home-roster.
Automation may seem to fly in the face of what it means to be an artisanal, craft roaster but the two two don't have to be at odds. Automation can help a craft roaster in a number of ways, from more-precisely controlling the roaster to accurately reproducing an already-defined profile for a coffee.
As long as a given coffee is treated thoughtfully and deliberately in regards to its innate qualities and unique traits, machine automation simply becomes another tool for the roaster to showcase the best a coffee has to offer.
One of the roaster machines I've recently had the opportunity to use is a Joper BPR3, which can run at three different levels of automation. A peak inside the control panel shows a very modern control apparatus, which includes networked devices—intraconnected within the machine (notice the network switch) as well as interconnected via the Internet (utilizing a wireless connection!).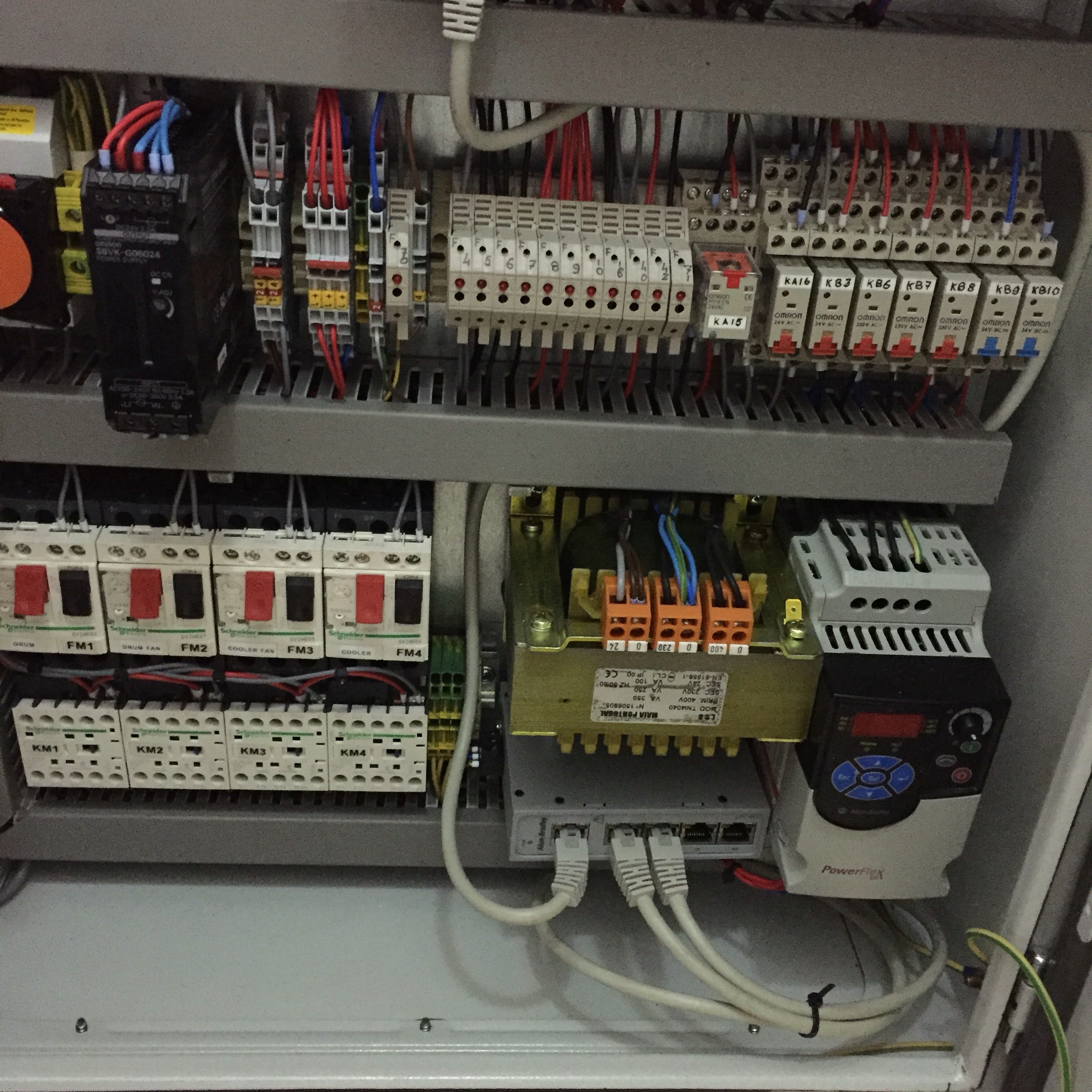 With this roaster, it becomes trivial to explore a new coffee, define a successful roast profile for it, then simply repeat that profile for as long as it continues to work for the coffee (as coffees age and change, the profile must also be changed). This helps ensure consistency and repeatability.
Automation, when done thoughtfully and alongside traditional, sensorial methods of monitoring a roast, is another tool an artisanal roaster uses to produce a consistent and enjoyable coffee and personally I see fly-by-wire style roasters as the future.
Continue Learning
: Looking for more articles about roasting? Check out
this page for more
!
---