Update: June 20, 2022 Beginning June 20th I will be located in Portland, Oregon. It will take some time for me to get settled and back into training (we'll have to find a house, get moved in, etc).
Once I am at a point where I can again offer training, I will update this site. You can also subscribe to my training newsletter (using the form in the sidebar on the right side of this page) to be notified of my next class offering.
Thank you for your patience!
---
I am an Authorized Specialty Coffee Association Trainer (AST) and can train and certify students in the following SCA modules:
Introduction To Coffee
Barista Skills (up to Intermediate level)
Sensory Skills (up to Professional level)
Roasting Skills (up to Professional level)
In addition to official SCA certification, I can provide customized training for various types of organizations and individuals. For example, in the past, I have taught a Seed To Cup program to culinary students at the Art Institute of Washington in Arlington, Virginia. I have also taught basic brewing techniques to customers of a cafe in Jakarta, Indonesia. I have also lead classes in origin, for local baristas who have never visited a coffee farm.
Click the button below to contact me and discuss your needs and how I can help.
Contact Michael
Real-world Perspective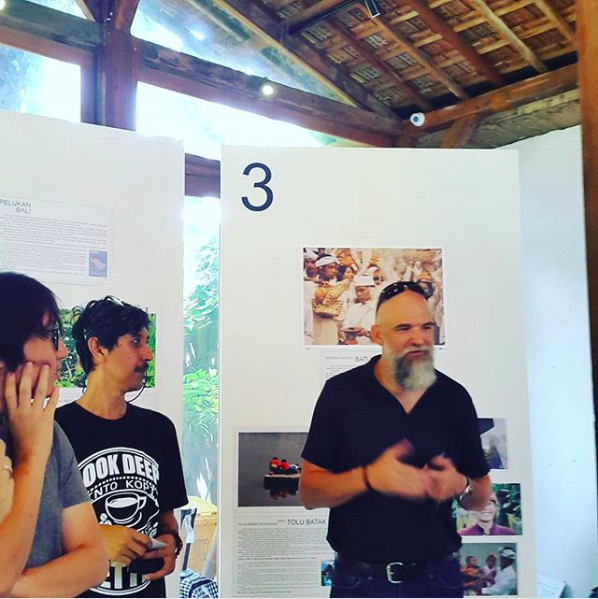 I lived in South East Asia for eight years, within close proximity to several producing countries such as Indonesia, Vietnam, Laos, etc. Living so close allowed me to visit frequently and continue to learn, first-hand, what it means to produce coffee.
In many cases, I have volunteered my time and skills as a Q Grader to evaluate farmer's coffee and provide valuable feedback on how to improve their process. Such intimate relationships with coffee farmers have helped expand my appreciation of what it takes to produce a truly unique and delicious coffee. It is important for cafe's and coffee professionals in developed, non-producing countries to have a clear understanding of what it takes to produce coffee in developing nations, especially by small-holder farmers.
I have also owned a small coffee business and know first-hand what it means to be responsible for making, marketing, and selling a product.
All of these experiences have helped to shape my perspective on the coffee world and guide me towards my end-goal, which is to help others find great coffee.
Contact Michael
Coffee extension services
I hold a Q Processing, Professional (level 2) certification from the Coffee Quality Institute and also have a bachelor's degree in horticulture with a concentration in horticultural business management. A structured operation and trained individuals are two key factors for successful coffee production and processing. I can help create a plan to achieve both.
As I've said elsewhere:
Improving operations is one of the most effective ways a smallholder coffee farmer can improve their performance in the industry. This means treating the family farm as a family business; tracking profits and loss, tracking the cost of production, formalizing production processes, and so on. The ability to produce a consistent product, at a profit, year after year is foundational. Producing an exceptional product without that foundation is luck.
Click the button below to contact me and discuss your current operations and to find ways we can work together to improve them.
Contact Michael